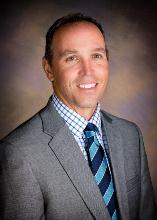 Dakota State University in Madison has added a member to its Madison Cyber Labs digital forensics lab.  Trevor Jones, the Cabinet Secretary for the state Department of Public Safety, has now joined DSU as part of the DigForCE lab.
Jones will be the Director of Digital Forensic Services with DigForCE, with DSU's Dr. Ashley Podhradsky continuing as the key technical leader. The lab's mission is to research cybercrime, including developing investigation techniques and training protocols. These methods will be used to educate law enforcement about digital forensics, and to create mechanisms for citizens to report possible crimes.
DSU president José-Marie Griffiths said the new approaches to identify and investigate cybercrime which are being developed in the DigForCE lab are critical to protect government agencies, businesses, and citizens.  Griffiths said that Jones' 28 years of experience in government, public safety, and law enforcement will be of great benefit to the efforts of DSU's faculty, staff and students working on vital digital security issues.
Jones is an Aberdeen native, and has a criminal justice degree from USD. He has worked as a deputy for the Minnehaha County Sheriff's office, and for 20 years with the state attorney general's office before joining the Department of Public Safety in 2010.
State Deputy Secretary Shawnie Rechtenbaugh will serve as interim secretary of the state Department of Public Safety during the remainder of Governor Dennis Daugaard's term.